Lower;)
Today's episode is brought to you by the letter "L" …..
Lovely things…
Lower….
Lost in manslation…
Lollipop…
Lion…
All of these words describes a polish, sexy, and manly body, that you can't help but want to lick.
In fact, we want to play like we're on the price is right but today we're not going to shout, "LOWER!!  LOWER!!"  We're going to whisper "lower" into his ears.  This is exactly where we want to go!
Now, don't get me started on the Old Spice Man because I would actually lose days of sleep thinking about his "mascularity"…as he puts it. 
If you have been kidnapped by aliens and don't know who the old spice man is, see him here: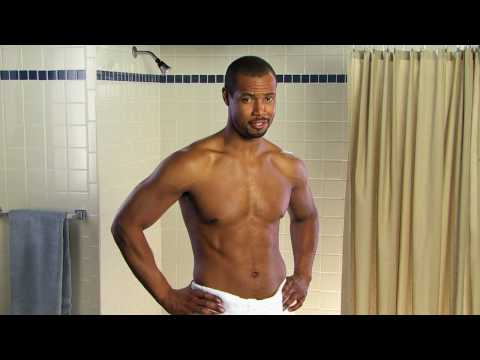 This dude is so masculine that it's hard for alot of men to keep up and if your man is lagging behind a bit, don't worry.  That can be arranged.
So let's get on with how to blow his mind and create shockwaves of lightening that flashes from the east to the west. 
In order to push your guy over the edge, you must never lose your sexiness.  If you spend time feeling stuck, unhappy, and frustrated with the progress of your relationship, you have lost your sexiness.  To regain your playful foxy energy, think "lower" and think "lower" often.  Thinking lower will get you past the stupid energy that makes you feel weak, powerless and unworthy as a woman.
As you begin to think lower, you are going to saturate his mind with the idea that he should go "deeper" into your relationship…as deep as he wants to penetrate you.
You can accomplish this by being a playful vixen and start right now.  The next time you kiss, smile within the kiss and whisper, "lower"
He may be surprised and ask what you mean but don't say a word.  Continue gentle kissing him then repeat, "lower" 
If he doesn't get it, I reckon he needs to be trained by the Old Spice Man..haha
If he thinks you mean that he should go down there and he motions to go below the belt, then say softly, "higher"
You're going to play a little cat and mouse game to shoot his arousal level through the roof.  You're going to take him by surprise and toy with him a little by saying "lower" or "higher" until he begins to tremble because of the energy that is pulsating through his manly body.
Whatever you do, don't allow him to penetrate you just yet or put his mouth on your genitals.  Just keep the momentum going, keep the PLAY in "foreplay" and create enough juice to take him by surprise.
Your surprise??
Look him in the eyes, whisper, "lower" then move your tongue down his abs into the regions of his masculine weapon and begin to suck on his lower parts until he shakes like a wild tree in the amazon.
LOWER….
Have fun and do share…
Love,
Nicole
Related posts: